Kröller-Müller
Last 10 years, climate change and some other factors have caused many bushfires. The forests which Kröller & Müller families lived in, were not exceptions either. Now these two families can only move / migrate to the norther area to find a place, where they can get sufficient water and food.  After several twists and turns, they arrive one after another and become residents at a valley which is surrounded by mountains. They call their new place Kröller-Müller Valley and gradually build their dream home with rich resources of nature.

Kröller & Müller families always give warm and friendly support to the travellers who travel through the valley. Some of them even decide to stay and live in the valley because of Kröller & Müller families.

Let's find out what is happening in the Kröller & Müller valley?!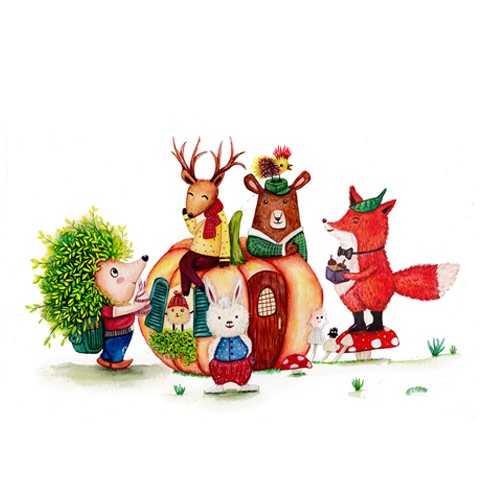 Get in touch with me
Do you want to work with me or do you have any questions?
Please contact me with the following info.
Email: info[at]yu-chia.nl
Phone: +31616373970
Address: Voorburgstraat, Rotterdam
Ik hoor graag van jou
Wil je met mij samenwerken of heb je wat vragen?
Stuur me een e-mail of bel me.
Email: info[at]yu-chia.nl
Mobiel: +31616373970
Adres: Voorburgstraat, Rotterdam