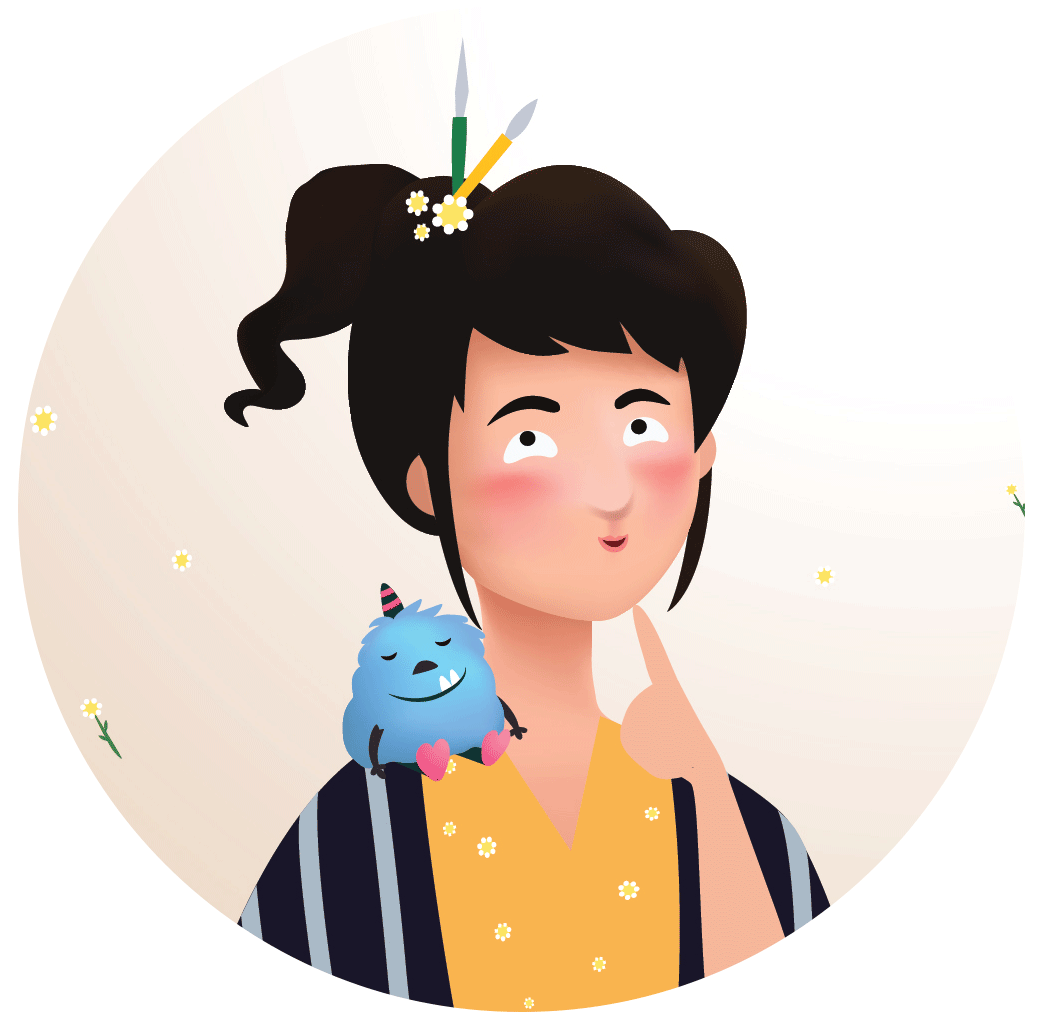 Hello!
My name is Yu-Chia Huang. I am a Taiwanese illustrator who lives in the Netherlands. I love to create all kinds of different creatures, monsters, robots and characters. I also love to to explore different art styles and expand my design fields.
I grew up with Japanese animations, for example the work of Kon Satoshi, Hayao Miyazaki and etc. They have opened the door of my imagination. When I was a kind, I wished, it would be fantastic if I could be surrounded by these creatures. When I was a teenager, I got to know western art and European artists, like Salvador Dalí, René François, Guislain Magritte, Jheronimus Bosch, etc. Their work broadened my view. Furthermore, I have lived in Nederlands since 2008 and traveled to many European counties. My illustrations has been shaped through my Asian root and European experiences.
If you would like to know more about me, you can visit my online portfolio or contact me through e-mail.
Art Events
Culturele zondagen, Utrecht,  June 2015
Global Game Jam at HKU, Hilversum, 2015
Global Game Jam at HVA, Amsterdam, 2014
Global Game Jam at HKU, Hilversum, 2013
Bring Your Own Beamer (BYOB) , Utrecht, December 2012
Global Game Jam at HVA, Amsterdam, 2012
Yu-Chia Huang's exhibition city hall, Huizen,   January to March 2011
Yu-Chia Huang's exhibition at Art Cantina, Amsterdam, October 2010
Yu-Chia Huang's exhibition at Canvas7e, Amsterdam, May to  June 2010
8x8 duo kunstenaars voor kunstenaars, ISM galerie, Hilversum  February to March 2010
Wild Kunst Gras in CBK/GSA Galerie, Hilversum, September 2009
Union Exhibition Bureau of Teacher(Su-Zhen Chen) and Students' in Cultural Affairs, Hsinchu City in Taiwa, 2006 March
Get in touch with me
Do you want to work with me or do you have any questions?
Please contact me with the following info.
Email: info[at]yu-chia.nl
Phone: +31616373970
Address: Voorburgstraat, Rotterdam
Ik hoor graag van jou
Wil je met mij samenwerken of heb je wat vragen?
Stuur me een e-mail of bel me.
Email: info[at]yu-chia.nl
Mobiel: +31616373970
Adres: Voorburgstraat, Rotterdam