Black Ink Monsters
Méi and Koal are the best friends ever. They grow up together in the "Black Ink Monster" tribe. Méi is very talkative and loves to interact with people. She acts on her instincts. Koel is very different from Méi. He is calm and rational, and thinks twice before acting. They both love to explore unknown territories, and their contrasting personalities make them the best team for adventures.
A few months ago, their cacique decided to move and settle in a forest where the colours didn't exist yet. Before they came, everything there was as pure as water and as clear as glass. Méi and Koal were so happy and excited about their new surroundings. As time passed, their excitement slowly faded. They needed some variety in their boring days.
One sunny morning, Méi and Koal decide to go out and explore a deeper part of the forest without any planning in advance… As they walk through a tunnel covered by a waterfall, they see a white field…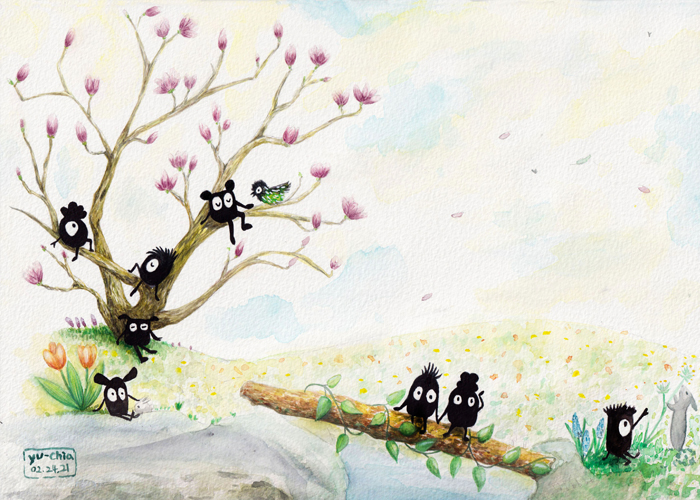 Black Ink Monsters
in Spring
Black Ink Monsters
in Summer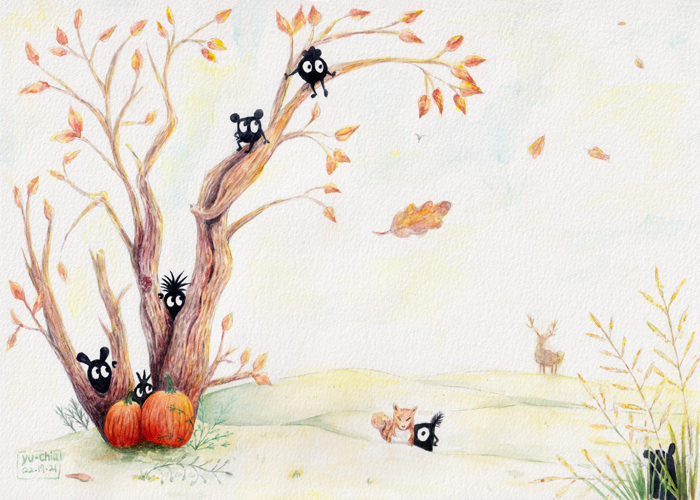 Black Ink Monsters
in Autumn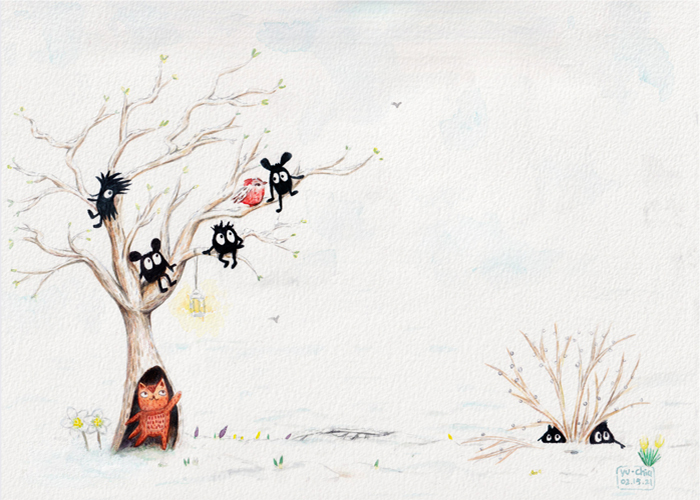 Black Ink Monsters
in Winter
Contact Us
Got a question about…? Looking for help with? Wanna share your thoughts on…? Need to know…?
Email: info[at]yu-chia.nl
Phone: +31616373970
Location: Rotterdam, The Netherlands