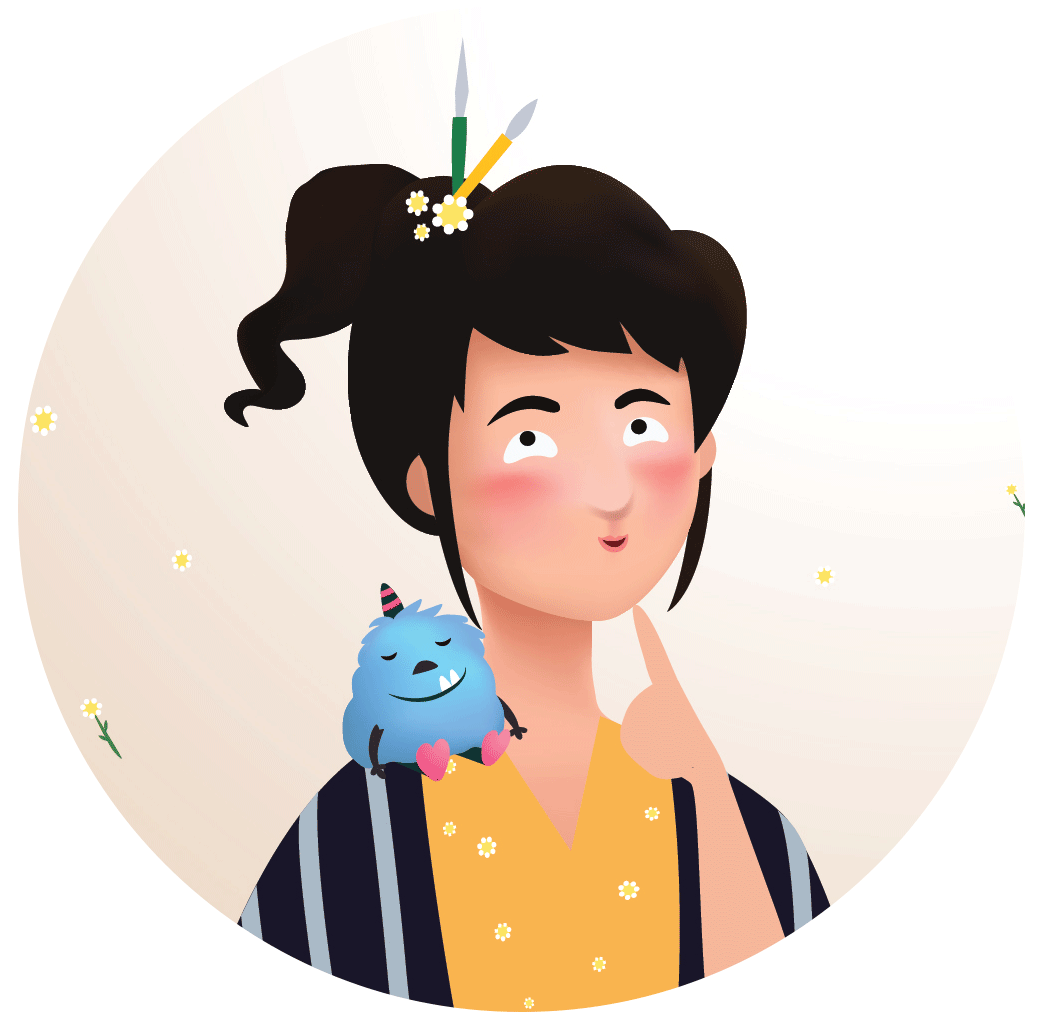 Hello / Hoi!
My name is Yu-Chia Huang. I am an illustrator and graphic designer from Taiwan and based in Rotterdam / The Netherlands, who loves to dream and draw it out.
When I was a little kid, my parents were so busy with their work and didn't really have much time for me. At the same time, they were also really scared that some bad guys might kidnap me. In hence, most of time I could only stay at home and be bored. Because I was extremely bored, I started creating my own world in my brain or dreaming myself  and interacting with the characters in animation films, like My neighbour Totoro / Hayao Miyazaki, Doraemon / Fujiko Fujio, YuYu Hakusho / Yoshihiro Togashi, etc. They opened the door of my imagination, and made me crazy about Monsters, Creatures, Robots etc.
Ten years ago, I came to The Netherlands for my Art education / HKU. My big adventure started, met many different  and interesting people, learn more Dutch and European cultures. My Asian culture background and European experience has sculpt my art work and styles,
I couldn't explain my art work / illustrations with words.
Are you curious in my work? Just visit my online portfolio: www.yu-chia.nl, and follow my work on facebook /  Instagram.
I would love to know what you think about my illustrations. It would be wonderful if you can share your thought with me.
Art Events
Culturele zondagen, Utrecht,  June 2015
Global Game Jam at HKU, Hilversum, 2015
Global Game Jam at HVA, Amsterdam, 2014
Global Game Jam at HKU, Hilversum, 2013
Bring Your Own Beamer (BYOB) , Utrecht, December 2012
Global Game Jam at HVA, Amsterdam, 2012
Yu-Chia Huang's exhibition city hall, Huizen,   January to March 2011
Yu-Chia Huang's exhibition at Art Cantina, Amsterdam, October 2010
Yu-Chia Huang's exhibition at Canvas7e, Amsterdam, May to  June 2010
8x8 duo kunstenaars voor kunstenaars, ISM galerie, Hilversum  February to March 2010
Wild Kunst Gras in CBK/GSA Galerie, Hilversum, September 2009
Union Exhibition Bureau of Teacher(Su-Zhen Chen) and Students' in Cultural Affairs, Hsinchu City in Taiwa, 2006 March
Get in touch with me
Do you want to work with me or do you have any questions?
Please contact me with the following info.
Email: info[at]yu-chia.nl
Phone: +31616373970
Location: Rotterdam