Santa Helpers in Rovaniemi
People in a cold and northern country "Finland" say a legend: A Santa GrandPa (Santa Claus) originates from Rovaniemi town which is located on the line of the Arctic Circle. However, only very few people know another part of the legend.
A group of helpers work for A Santa GrandPa and live in a forest close to Seipäjärvi (lake) 200 kilo meters away from Rovaniemi (town). After Christmas, the fairies have a six months break. The only things they do in these six months are partying, having fun and being lazy day after day. For the rest of the year, they live and work very hard in a huge cave under the deep ground. They figure out the wish list of the kids through a magic ice crystal and create special Christmas gifts for them.
The fairies run the routine year after year until one day …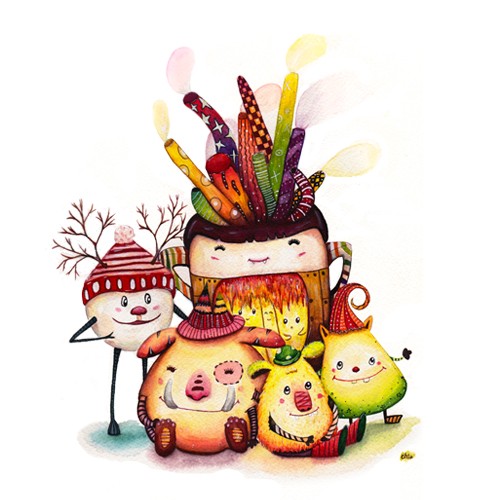 Get in touch with me
Do you want to work with me or do you have any questions?
Please contact me with the following info.
Email: info[at]yu-chia.nl
Phone: +31616373970
Address: Voorburgstraat, Rotterdam
Ik hoor graag van jou
Wil je met mij samenwerken of heb je wat vragen?
Stuur me een e-mail of bel me.
Email: info[at]yu-chia.nl
Mobiel: +31616373970
Adres: Voorburgstraat, Rotterdam